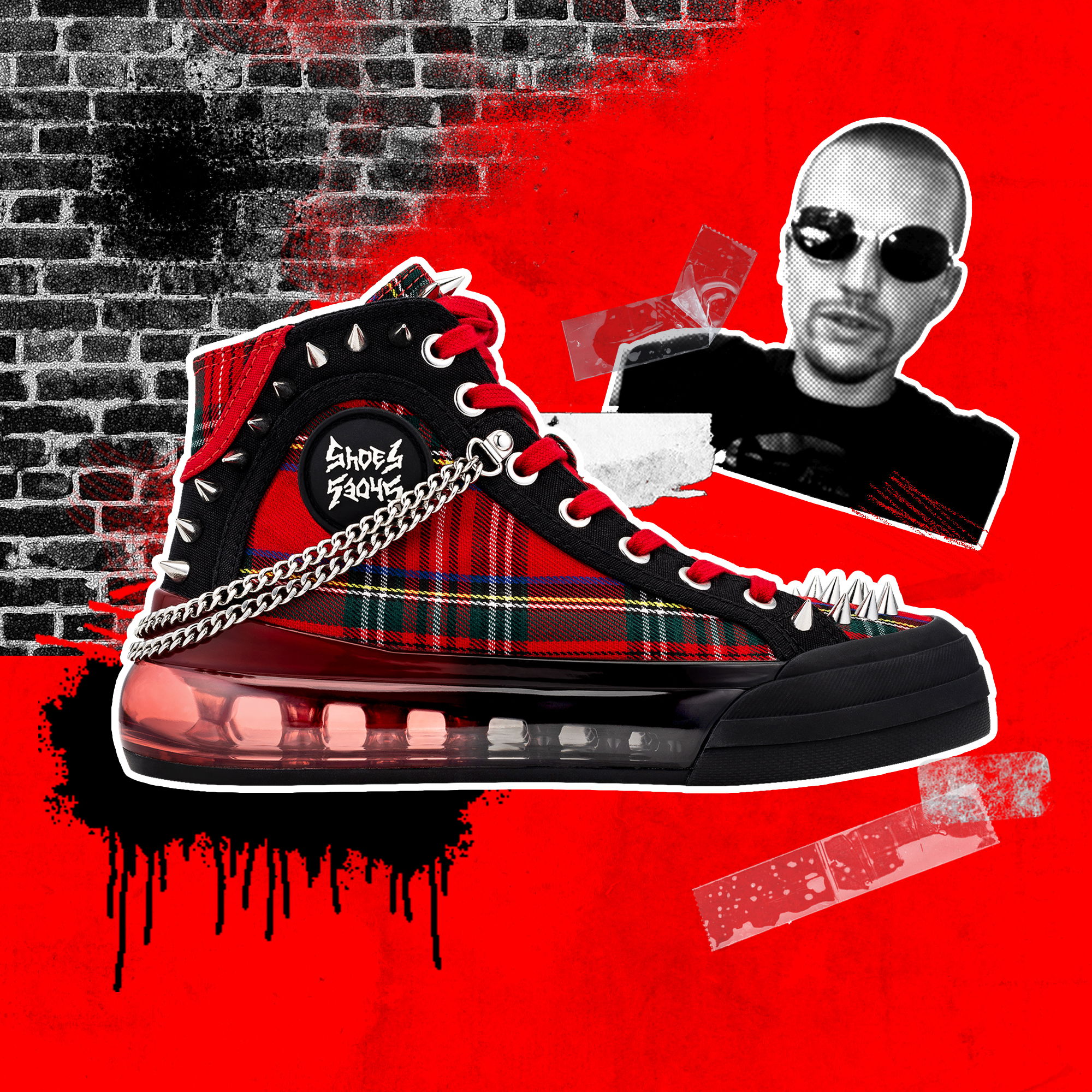 Our designer David Tourniaire is a footwear legend! The son of a French shoemaking family, he has designed the footwear collections of Martin Margiela, Givenchy by Riccardo Tisci, Chloé, Stella McCartney, Isabel Marant, Ferragamo, and more. He's the man behind the groundbreaking designs of '90s sneaker brand Nobox and the now-iconic Balenciaga Triple S sneaker in collaboration with Demma Gvasalia — the shoe that sparked the recent renaissance in designer athletic and athleisure footwear.


David came up with the idea for SHOES 53045 when he was running on a treadmill and noticed that the numbers 53045 spelled SHOES upside down — a sign from the universe for him to start his own brand!


David is a former BMX racer and DJ. He sees designing shoes as similar to DJing — mixing pop culture influences, new technologies, and elements of surprise into every pair.


His vision led him to create a brand that is totally vegan, unisex, and crazy-comfy — a brand for the people that celebrates individual style. Most of all, he wants SHOES 53045 to be fun!