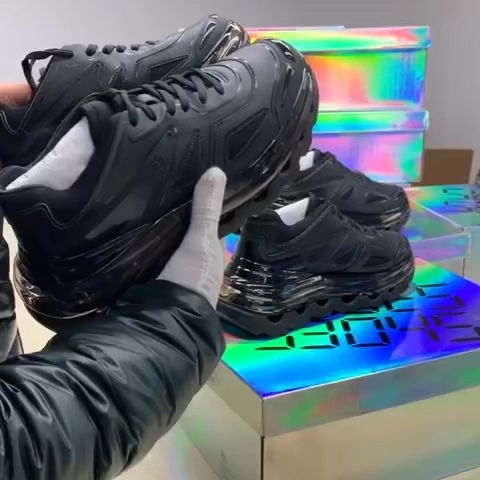 Why did we choose to manufacture in China?
Different countries specialize in different crafts. Italy has a longstanding leather goods tradition, Spain is known for its handmade espadrilles, Morocco for its straw, India for its embroidery... and China is the best country for the most high-tech sneakers (trust us, we know shoes)
Why this particular factory?
Our Chief Creative Officer knows them through his experience designing for French luxury brands
They handcraft the most complicated sneakers with precision
Their employees work in a legally regulated environment with safety and healthy conditions
They have been supporting SHOES 53045 from the beginning like their own baby, and we love them for it
They are a big deal: they're one of the leading integrated branded footwear manufacturers, with 63,000 employees, and listed on the Hong Kong Stock Exchange. We'd tell you who their luxury and premium clients are (you've heard of them), but we'd rather you think about us instead!